Desert Temple Women's Immersion
With Lisa Page and Nina Lombardo + Guest Teacher David Deida
September 13-15, 2019 | Crestone, Colorado
Join us for this 3-day women's immersion in the expansive high deserts of southern Colorado, where you will explore the art of ecstatic surrender and dive into transformative Feminine practices to awaken your untamed soul. Through embodiment practices, powerful breath-work, artistic offering, and sacred ritual, return to the oceanic depths of your Feminine sexual energy and ignite the fire of your soul's greatest yearnings.
In this immersion, explore how to…
+ Relax your body open as a gift of radiant love and orgasmic aliveness
+ Express yourself fully and fearlessly in intimacy
+ Create real-world success without compromising your capacity to feel fully alive as a sensually awakened woman
+ Transform chaotic emotions into an expression of your deepest artistic offering
+ Trust your inner clarity to discern your deep 'yes' and fierce 'no'
+ Deepen the subtle flow of love-energy through the sexual channels of your body to dissolve the illusion of separation and awaken two-bodied erotic bliss
+ Illuminate the shadowed aspects of your Feminine psyche to prevent self-sabotage and reveal your greatest gifts
With Lisa Page and Nina Lombardo as your facilitators, and with a special guest appearance by internationally renowned teacher and author David Deida, come prepared to journey into the temple of your deepest embodied wisdom and the heart of your wildest devotion.
For questions about the immersion, please contact us.
Experiences From Past Ocean & Fire Participants
The workshop forced me to come OUT of myself, move, jump, scream, move circularly not just linear, share, go to my dark places and deepest desires. All of which felt uncomfortable and not fun… and yet so necessary! This workshop 100 percent fulfilled my expectations. I feel that the old passionate me has been unleashed again! In life and in bed! Most of it was soooo uncomfortable for me and yet it has brought me back to life!
Women witnessing women in a context of love and acceptance brings healing, and a capacity in me that I did not know was there. Exposing my dark side, dipping into that valley, helped me to access my power and a rootedness that was solid. Ladies, this was awesome! One of the most profound experiences I have ever had. Your workshop design was perfect and so were all of you! I would highly recommend this to others and already have… You just need to get dates in the calendar for the next workshop!
I loved the somatic experience that I felt and left with. It was something that I felt deep in my being and have never felt before. I have a new reference point. I felt safe to push my edges and as the weekend unfolded, I saw how each practice built on each other. I loved the palpable feeling of divine feminine energy in the room. I loved how all emotions were welcome – rage, sadness, joy, excitement, creative/sexual energy, etc.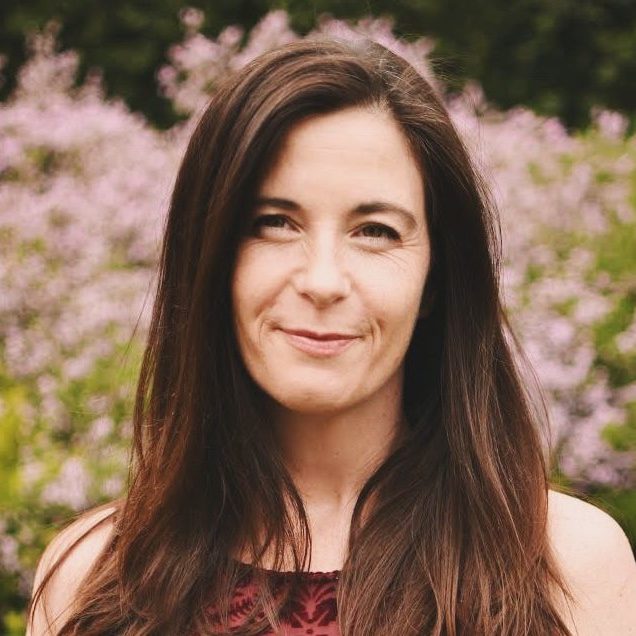 Lisa Page is an international teacher, author and women's mentor who has explored the deeper truths of spirituality and sexuality for over twenty years. She has taught live workshops in Australia, USA, Asia, NZ, UK and Europe. Lisa is a published poet in Diamond Cutters – Visionary Poets in America, Britain and Oceania and the co-author of Picture Them Naked. As a sacred intimacy teacher Lisa has been profoundly influenced by her work with David Deida over the last decade, while the somatic and psychological aspect of her work comes from a 4 year diploma in Dru Yoga therapy, Masters in Neurological Re-patterning, hypnosis, performance coaching and additional psychology training with Dr. Clarissa Pinkola Estes. Lisa is devoted to the embodiment of Love and is committed to living what she teaches in her life and intimate relationship of 12 years. lisapage.com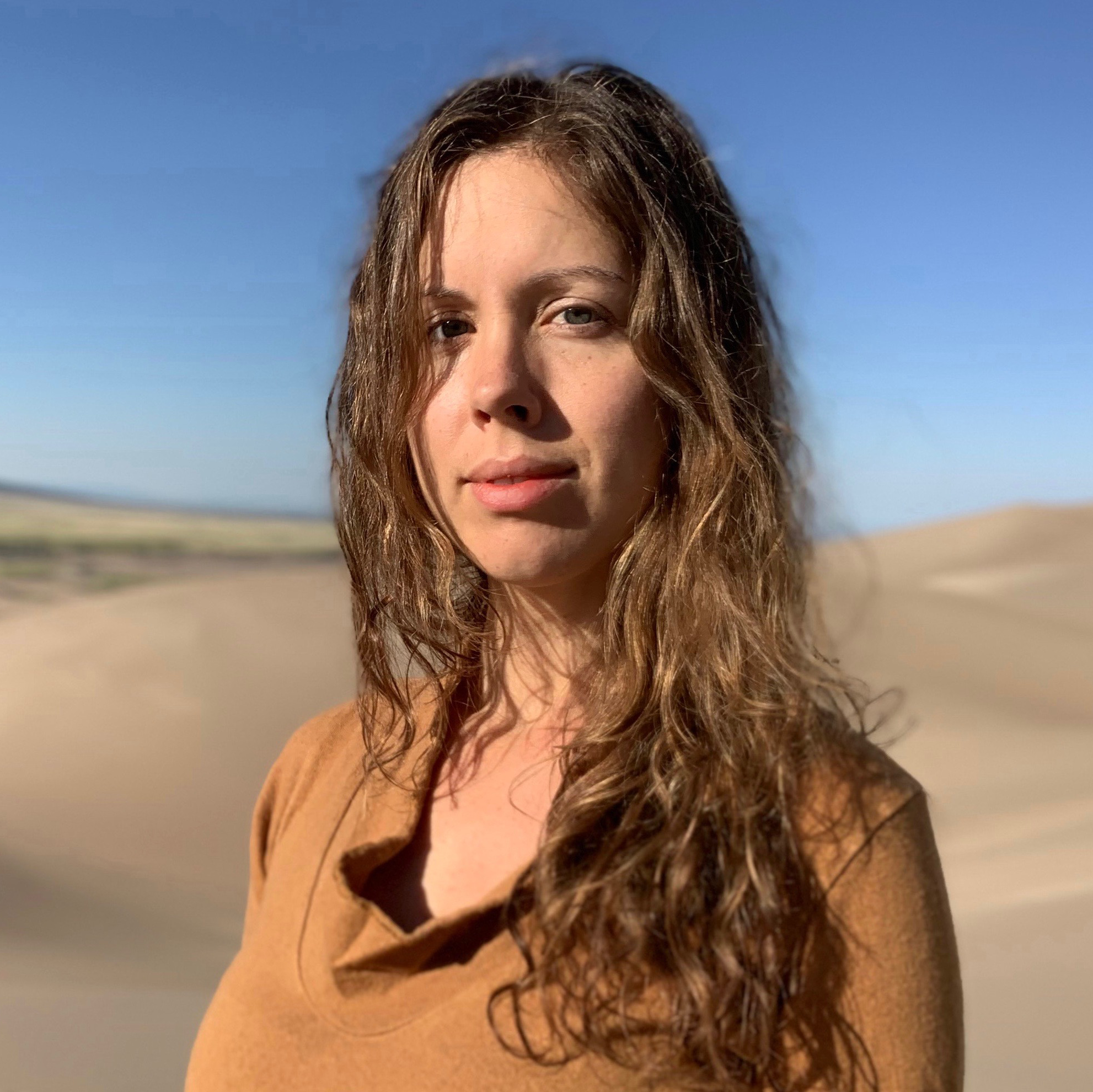 Nina Lombardo is a Licensed Massage Therapist, Somatic Educator, Women's Mentor, and Artist who weaves together her background in yoga, sacred sexuality, and the expressive and healing arts to create immersive experiences designed to liberate and nurture profound states of embodied clarity. Nina has spent the past ten years dedicated to helping women reconnect with their innate wisdom and power. Through workshops, retreats, and private mentoring, she provides women with somatic-based tools to embody more love and rewrite new narratives of empowerment, intimacy, and sexuality. Nina is also the Founder and Director of Amrita Institute, an organization devoted to reviving the Feminine Spiritual Experience through curated programs and events. wayofdevotion.com
Featured Guest Teacher
Acknowledged as one of the most insightful and provocative teachers of our time, bestselling author David Deida continues to revolutionize the way that people grow spiritually and sexually. His ten books are published in more than twenty-five languages worldwide and are required reading in university, church, and spiritual center courses. His workshops on a radically practical spirituality have been hailed as among the most original and authentic contributions to the field of self-development currently available. Deida is included in the Watkins Review Spiritual 100 List, designating the most spiritually influential people worldwide. Some of his recent books include Blue Truth, The Enlightened Sex Manual , and the 20th Anniversary Edition of the international bestseller, The Way of the Superior Man . deida.info
Tuition: $1,395
Includes 3-day Desert Temple Immersion, plus lunch and dinner (see schedule below). Upon receipt of your application, Nina or Lisa will contact you to arrange an interview call. Once your application has been approved, you will receive a registration link to pay tuition in full. A two-part installment plan is available upon request. There will be an optional celebratory dinner on Sunday evening after the closing session. If you'd like to attend, it will be an additional $30 paid upon registration.
Reserve your space today.
Accomodations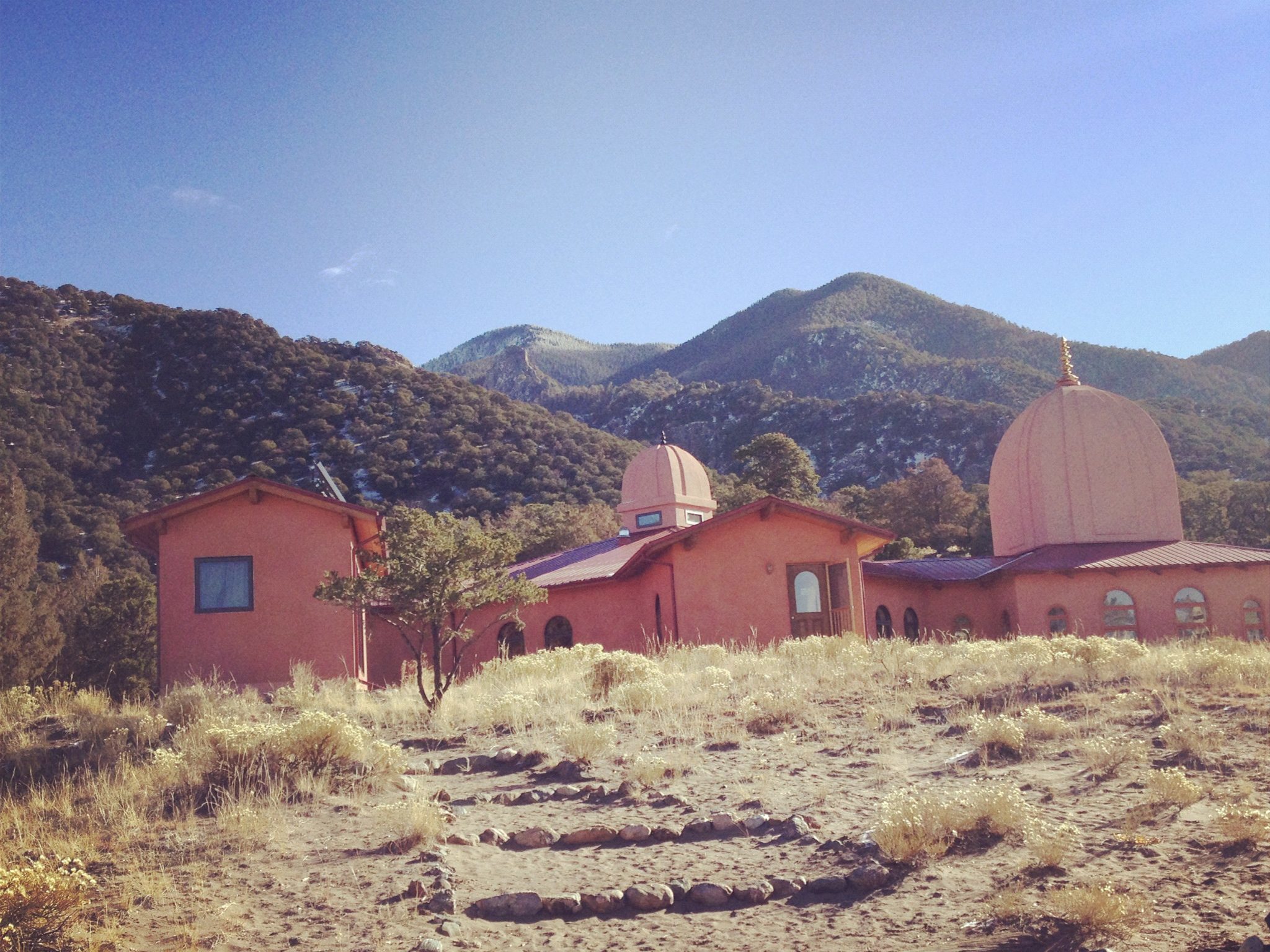 Accommodations are to be booked separately through the Haidakhandi Universal Ashram for an additional $63 per night. Rooms are shared and the accommodations are modest. This is an opportunity to dive deeper with other participants in a peaceful, yet spiritually activated, setting. Dinner on Thursday, breakfast and lunch on Friday, and breakfast Friday through Monday is included with your stay (see schedule below). Once your registration is confirmed, we will send you the booking information. We strongly encourage participants to stay at the ashram for a full experience; however, if you wish for more privacy, there are several Airbnbs located near the Temple studio.
Practice Space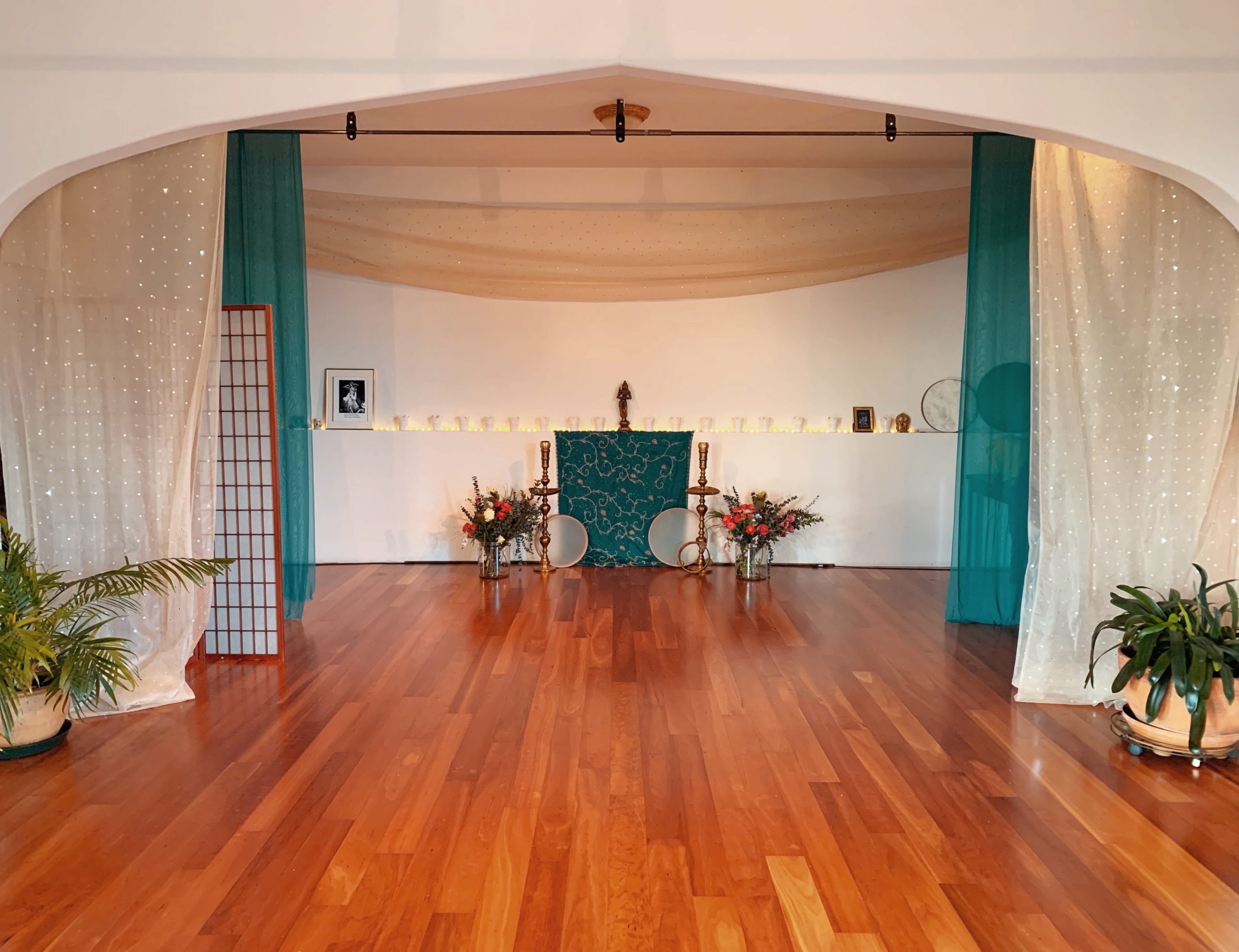 Just down the road from the ashram is the beautiful Ancient Dance School—or The Temple . This will be our main practice space for the duration of the immersion. The gardens and sacred arts around the facility give homage to the ancient dance teachers and traditional arts. The school was built with an awareness of the sacred geometry from the Natya Shastra, the geomancy of the land, and knowledge of a 2000 year old tree on the property.
The Land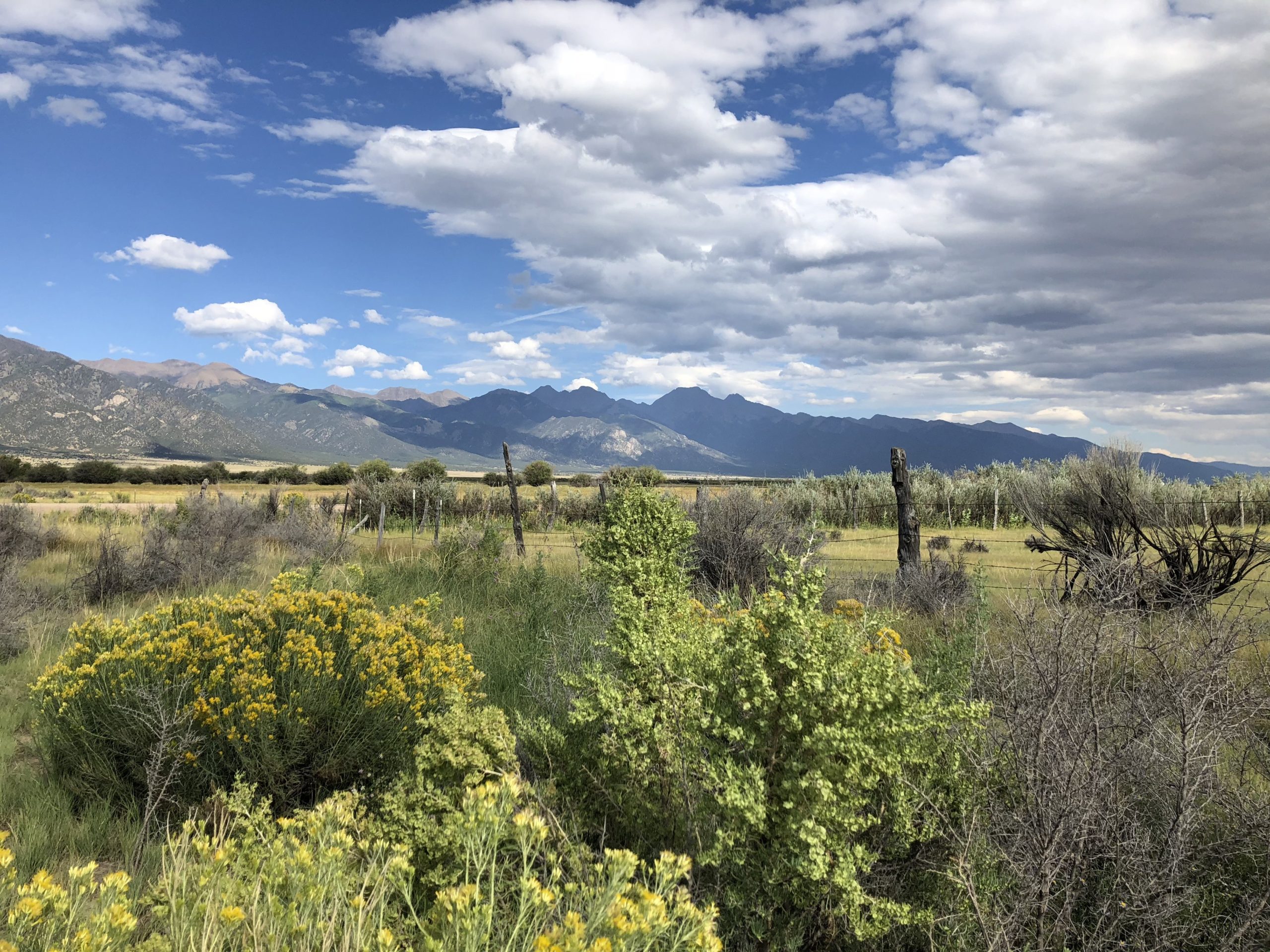 Crestone, Colorado is nestled at the foothills of the Sangre de Cristo Mountains, where they maerge into the expansive San Luis Valley. Many cultures have recognized the pristine lands of the San Luis Valley to have great spiritual significance, regarding it as a highly potent place for transformation. It has been referred to by some indigenous tribes as the Sacred Center of Turtle Island, where the first light came to North America. Many Tibetans have migrated to this land, and there are several stupas (Buddhist shrines) located in the area, as well as countless spiritual centers from multiple traditions, including Hindu, Christian, Zen Buddhism, and several Tibetan Buddhist lineages.
Travel
Approach your travels to the sacred lands of Crestone, Colorado as a pilgrimage. Plan to arrive by Thursday evening and leave on Monday morning. We want you to have plenty of time to arrive fully and adjust to the high altitude before diving into practice on Friday afternoon. The nearest major airport is Alamosa, which is about an hour south of Crestone. You will need to arrange ground transportation (car rental/taxi shuttle service) to get from Alamosa to Crestone. There are also airports in Colorado Springs (3 hours), Denver (4 hours) and Albuquerque (5 hours). There is a daily bus service between Denver and Alamosa, which stops in Moffat. You can use the local taxi/shuttle services to get from Moffat to Crestone (25 minutes). If you are interested in carpooling with other participants, let us know and we can connect you.
Schedule
Thursday, September 12:
All day: Plan to arrive at Haidakhandi Universal Ashram
6-8pm: Dinner at ashram
Friday, September 13:
7-9am: Breakfast at ashram
9-12pm: Free time to rest, recover from travel, and enjoy the beauty of the land
12-1pm: Lunch at ashram
2-5pm: Welcome + afternoon session at Temple
5-6:30pm: Dinner at Temple
6:30-9pm: Evening session at Temple
Saturday, September 14:
7-8:30am: Breakfast at ashram
9-10am: Morning yoga at Temple
10:30-12:30pm: Morning session at Temple
12:30-2pm: Lunch at Temple
2-5pm: Afternoon session at Temple with guest teacher David Deida
5-7pm: Orgasmic Feast + Live Dance Performance at Temple
7-9pm: Evening session at Temple
Sunday, September 15:
7-9am: Breakfast at ashram
10-12am: Morning session at Temple
12-1:30pm: Lunch at Temple
1:30-5pm: Afternoon session + closing ceremony at Temple
6-9pm: Optional celebratory dinner at Desert Sage Restaurant
Monday, September 16:
7-9am: Breakfast at ashram
10am: Departure
*Schedule subject to slight changes
PLEASE NOTE: In order to participate in the immersion, it is required to attend ALL sessions.
Refund Policy
Because our events tend to sell out early and require careful balancing of participant numbers for workshop practices, there are no refunds. Instead, in the case of an emergency, please contact us as soon as possible, and if appropriate you can transfer your ticket to a friend. We appreciate your understanding.
We look forward you having you join us for this deep-dive, transformative experience!
For questions, please contact us.