More from Ocean & Fire participants...
"It was a beautiful experience of sisterhood and healing. I loved having David there as I drink his knowledge every time I hear him speak. The practices were challenging but so helpful! I also loved the space we had to nourish and relax between and get to know some of the ladies better. Hard to say what I loved the most!" —Amanda North
"The workshop provided a safe space to be vulnerable. It also fostered compassionate support among the participants and the educators were responsive when help was needed." —Laini Katheiser
"Lisa is organized, inviting, supportive, strong and feminine, and a very good listener. She was able to be in flow and yet keep us on course at the same time. I loved her explanations and instructions – She was clear and she embodied it herself with beautiful physical examples and verbal descriptions. I loved learning about invitation vs. accusation from her." —D.P.
"Nina so powerfully guided our group into embodiment through movement. Through carefully selected music, guided movement, sound, breath, and energy play, Nina anchored us deeply in our primal feminine bodies throughout the retreat." —Michelle O'Neil
"I came to the workshop for David really. He is a genius in his ability to simply articulate the feminine and masculine energies and how they interact. It was super helpful and made sense. However, he actually wasn't the best part! Being with the women was. It was a tribal, raw experience." —Margot Montgomery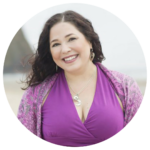 "Lisa Page truly embodies the principles she teaches. She is living proof that you can be a kick-ass Feminine Leader in business and in life, while being true to your own sexy, sensual, and soul-inspired feminine self!" —Elizabeth Purvis, Creator of Feminine Magic©
". . .In the light of Lisa Page's vast heart, I felt deeply seen, profoundly heard and this unlocked the fierce truths and hidden joys my soul most longs to share with other women and with this beautiful, broken world we live in together." —Mirabai Starr, author of Dark Night Of The Soul, Caravan of No Despair, and Wild Mercy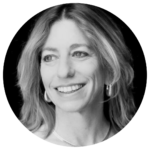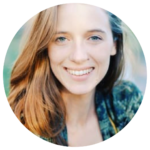 "Nina Lombardo is multidimensional and sensational. Her simultaneous warm and piercing presence will melt the secret places within you, allowing your own wisdom to pour forth. She is attentive, embodied and curious to a depth beyond her years. Skilled in facilitation and sharing the feminine and healing arts, she holds intimate and timeless space for the full being-ness we all seek to know." —Karen Prosen, Women's Mentor
"Nina Lombardo has a deep sensitivity and an innate ability to lead transformational group experiences. She has a strong sense of intuitive awareness that is reflected through her kind heart and generous spirit. Her passion shines bright. She is the Divine feminine in Her brightest illumination." —Mary Rockwood Lane, PhD, RN, author of Healing with the Arts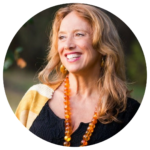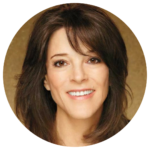 "In the area of sacred intimacy, David Deida is holding a lightning bolt. He sheds an astonishing light. Every once in a while, someone comes along whose work is clearly a next step. Their ideas seem to answer some collective question hanging out in the culture. Their books and seminars become an underground buzz and, within a period of time, their ideas become part of our cultural vernacular. David Deida is such a person. In a time not too far off from now, his ideas will have spread like wildfire." —Marianne Williamson, author of A Return to Love
"David Deida brilliantly lays bare the hidden psychology of feminine and masculine and offers clear instructions for tapping into our deepest core and achieving true harmony through sexual intimacy. His understanding of feminine psychology astounds me. David Deida's vision of interdependence between the sexes is spiritually profound and psychologically astute. His message . . . has the power to transform intimate relationships into a sublime adventure, a journey to the farthest reaches of human experience." —Miranda Shaw, Ph.D., author of Passionate Enlightenment: Women in Tantric Buddhism